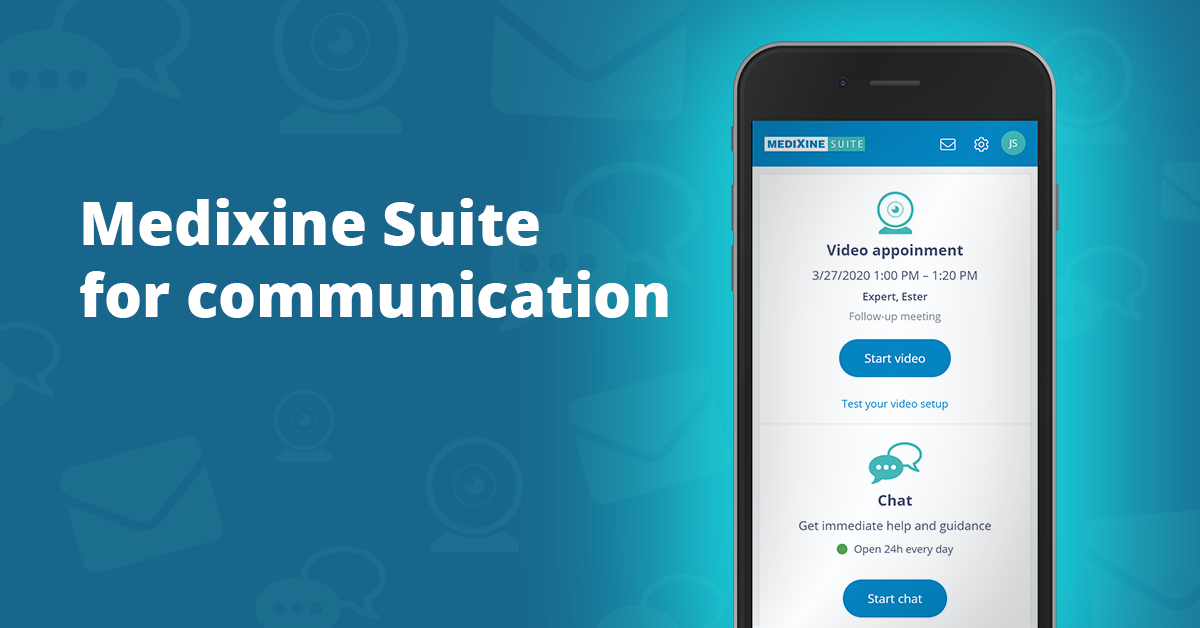 The Medixine Suite virtual communication solution is here to ease the work of healthcare professionals by effectively meeting current needs in remote patient care and telehealth.
Medixine Suite is a CE-approved, cloud-based, and easy-to-use solution for communication and remote care. The SaaS model-based service enables fast deployment and does not require any separate software, applications, or add-ons to be installed.
Proven and effective communication solution for telehealth needs
Based on the secure Medixine platform
Strong authentication
CE-approved medical device
Immediately ready for use
Ready, open APIs for any integration needs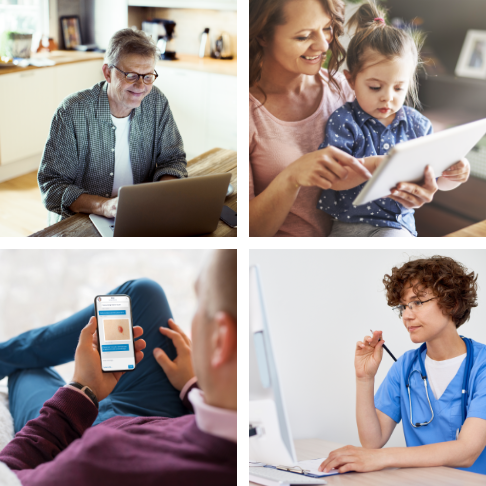 Telehealth video appointments
Browser-based implementation (WebRTC)
Comprehensive support for any terminal: iOS, Android, PC
Versatile tools for managing video visit times
Fully

integrated video and chat

Send attachments during live

conversations

Integrate with other appointment systems with Medixine open interfaces
Log in with authenticated login or with an invite link
Telehealth chat
Virtual waiting rooms and automatic queue management
Confidential messaging between authenticated users
Supports real-time information sharing such as pictures and documents
Enables video appointments
Secure messaging
Email replacement for sending sensitive health information
Supports one-to-one and team messaging
Supports enclosures such as pictures and documents
Email and SMS notifications for incoming messages
Our flexible and configurable telehealth platform enables integrations and customized installations to meet different needs.
Order demo-account
You can order your demo account using the form below, by emailing our sales team at sales@medixine.com or by calling us on