Why choose Medixine?
Everything you need for remote care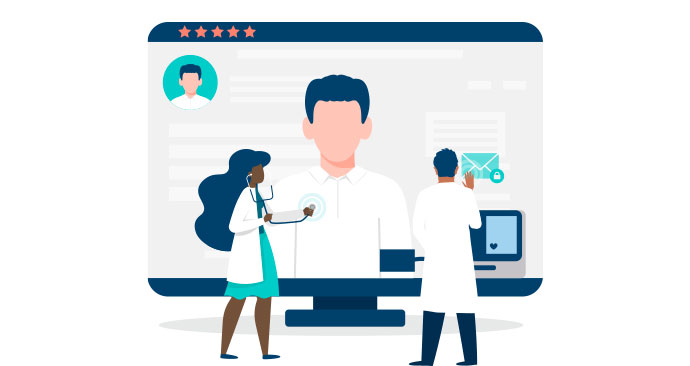 Proven record of success
Our services cover about 2.5 million patient users in 8 different countries.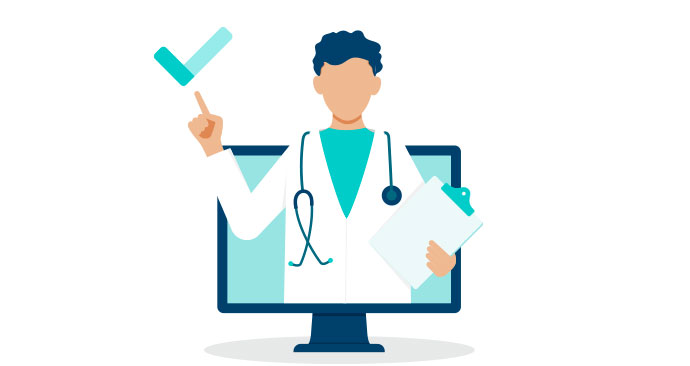 All tools included
Our telehealth platform includes all the tools you need for remote health care.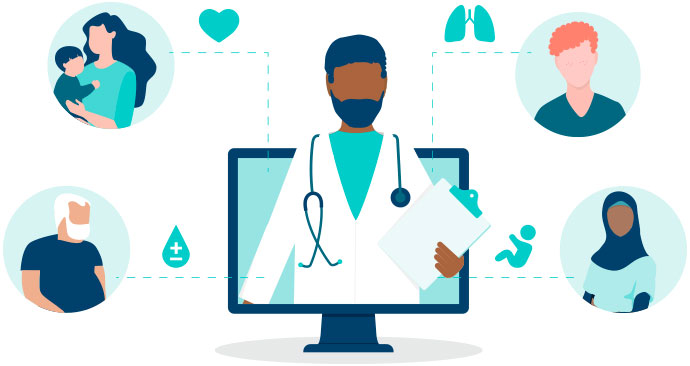 Every condition covered
Treat and track any disease or temporary condition from CHF and diabetes to pregnancy or COVID-19.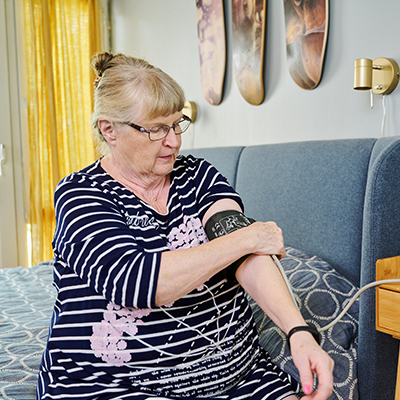 With Medixine Suite, our triage team has reduced up to 40 % of their manual work. Since as much as possible is automated and the system works fluently, our staff has now more time to interact with the patients that need their help.

Sandra Guedes, Manager of Clinical Management Center
Linde Healthcare, Portugal
Pick one or choose all
Medixine Suite – all-in-one remote care platform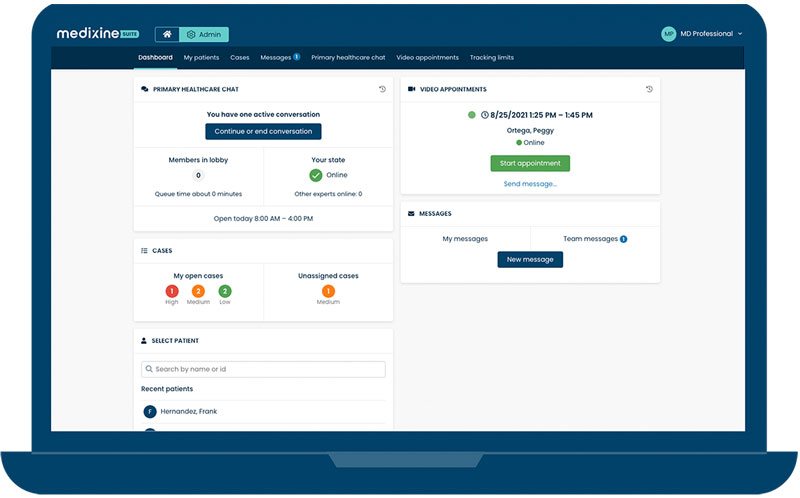 CHF, COPD, HYpertension, Cancer, diabetes…
We have them all covered.
Due to our unique approach and dynamic data structure, we can cover any disease or condition.
Customers trust medixine
References





Medixine has always been able to catch up very quickly on what the medical problem of research is and what kind of technical solutions could be produced to support it. We have always received the first draft and concrete proposals for solutions to the problems on a fast schedule.
Learn more about the case

Tuomas Lumikari
MD, researcher at Helsinki University Hospital