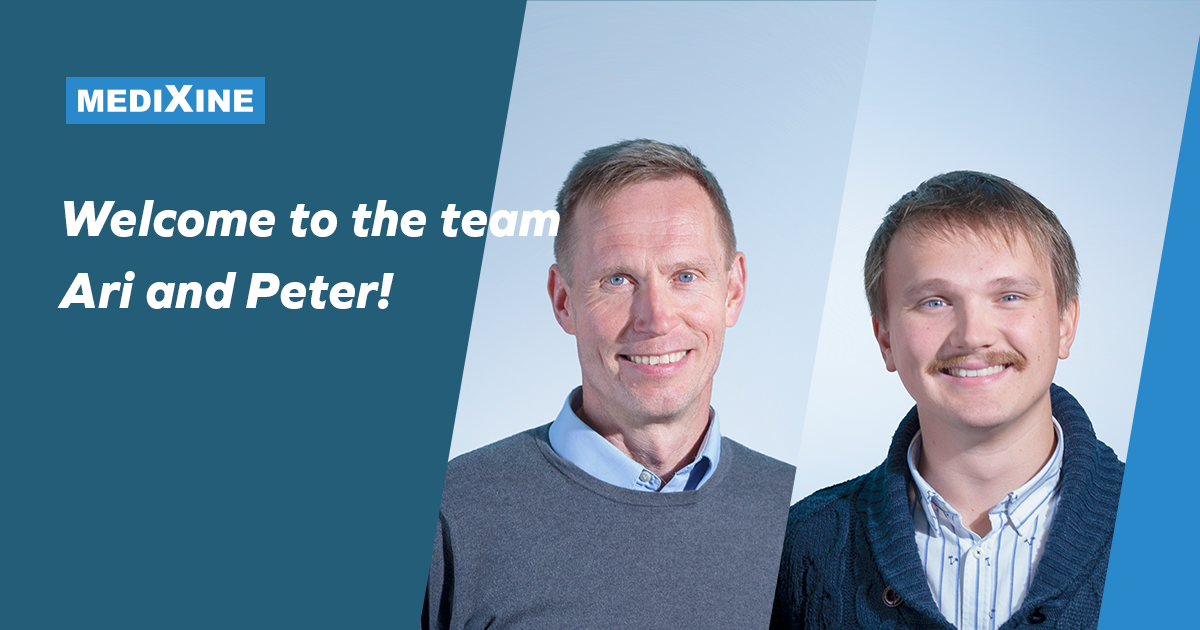 Medixine has strengthened its team with two experts. Ari Kuisma has joined Medixine as a technical team lead and Peter Relander as business controller.
Let Ari and Peter introduce themselves:
"The focus of my career has been on data transfer between companies, developing ERP systems, and ultimately leading my own software business. Now I will get insights into operating models of an international company.  We have managed to overcome challenges of the Corona pandemic  with  strong cooperation and  we will continue to develop  new operating models to  facilitate the team's agile work in these demanding times." – Ari Kuisma
"I am a 28-year-old Master of Economic Sciences. In spite of my young age I have accrued experience in banking and the IT world in well known international companies.  I have gained comprehensive experience of financial services and accounting and participated strongly in internal development projects. I have received an excellent reception by Medixine. I look forward to getting to know all my colleagues even better and working with them to develop Medixine's operations towards continuing success. Medixine's growth looks strong and I believe my own skills will strengthen the Medixine team!" – Peter Relander
A warm welcome to our team Peter and Ari!