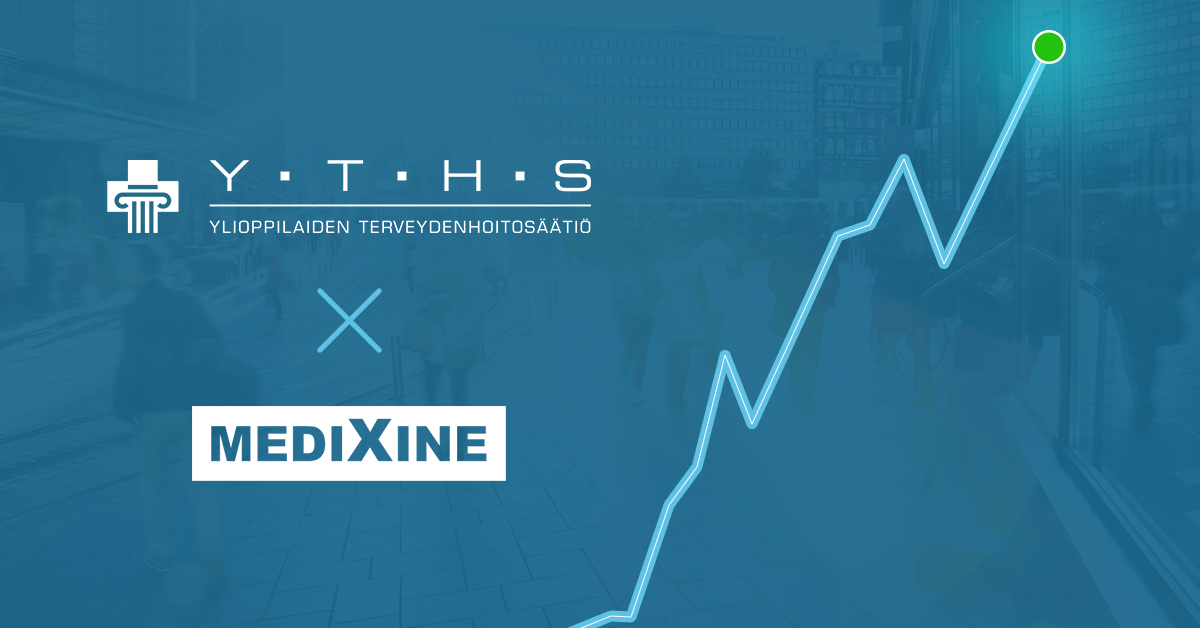 The Finnish national student healthcare organization (YTHS) has been using the Medixine Chat in its Self service since 2019. Chat is particularly well suited for the student population and it has mainly been used for general practice and oral health issues for a total of 4000-5000 per month.
YTHS was first piloting the Medixine video solution and developed its service based on customer feedback. Video appointments are now in production and covers the whole customer base of 240.000 students.
After the Corona virus epidemic started in Finland students have been advised to use video meetings. The number of video sessions surged from the beginning of March to 300-400 per day.
The system has managed the load perfectly. We are very satisfied with the Medixine solution."

Chief Medical Officer, Päivi Metsäniemi, YTHS
"It is rewarding to see how our products concretely help our customers in this difficult situation", says sales manager Hanna Iisalo from Medixine.