In February, our engineering department was reinforced with Oleksandr "Alex" Kvitchastyi joining the team as a full-stack developer. Now that he's had some time to settle in, we sat down to interview Alex about his first impressions of the company and how he has felt working here.
Hello Alex! How has the first month here at Medixine been for you?
"I have liked everything here so far. The onboarding went well, and I appreciate how quickly I got involved with the team's daily work. It was only my third day when I had everything set up and could get my hands on coding. Everyone has been very helpful as well."
Medixine is still a relatively small company – only about 25 people – but nevertheless, we are working with large international customers and innovations. What does the teamwork here look like to a new team member?
"There is a lot of interaction between different teams, and it is easy to discuss any topic. Everyone seems to have a good understanding of what's going on and where we are heading business-wise. Knowing the overall vision of the company and customers' expectations help me do my job better."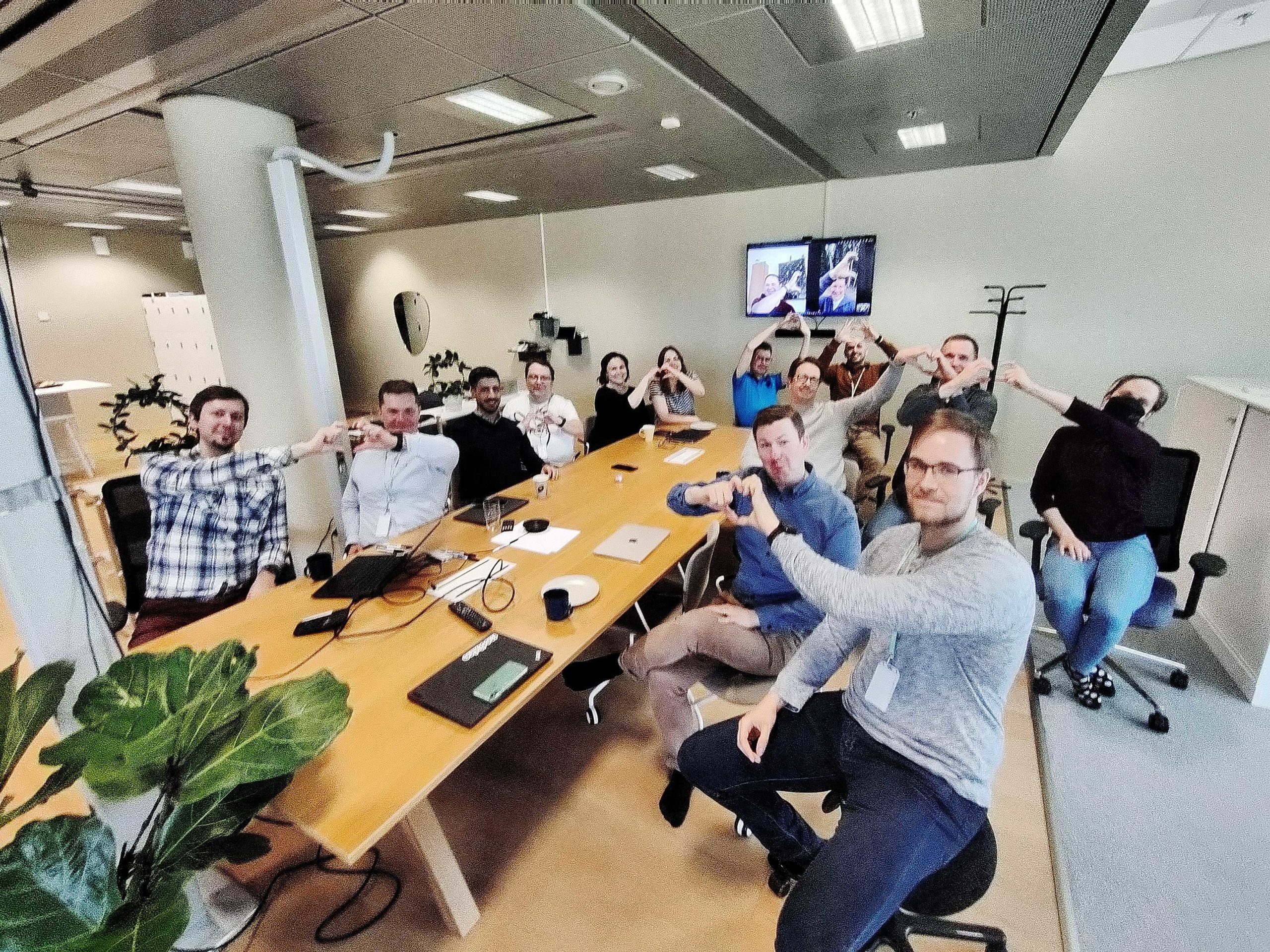 The engineering team around you at Medixine consists of about 15 people with different roles. How would you describe the team?
"All the developers have the same goal of constantly improving the product. It's clear to me that here you approach the work by keeping the quality of the code in your mind – not the speed of the work or the quick wins. We often brainstorm ideas to find the best approach to whatever is on our plates."
That's lovely to hear! Can you share some examples of the first tasks you have taken on?
"My first real task was distributed cache invalidation across multiple instances through Azure Service Bus."
That sounds very interesting! What do you wish for your career at Medixine in the future?
"I like when I can help people, and with Medixine, I am certainly doing that by making a real impact on people's lives, and I'd like to continue to do so. The healthcare field is full of opportunities for innovative technology companies, so of course, I hope the rapid growth continues, and everything goes well for the company in the future too."
Thank you, Alex, for the interview – we're super happy to have you on the team!