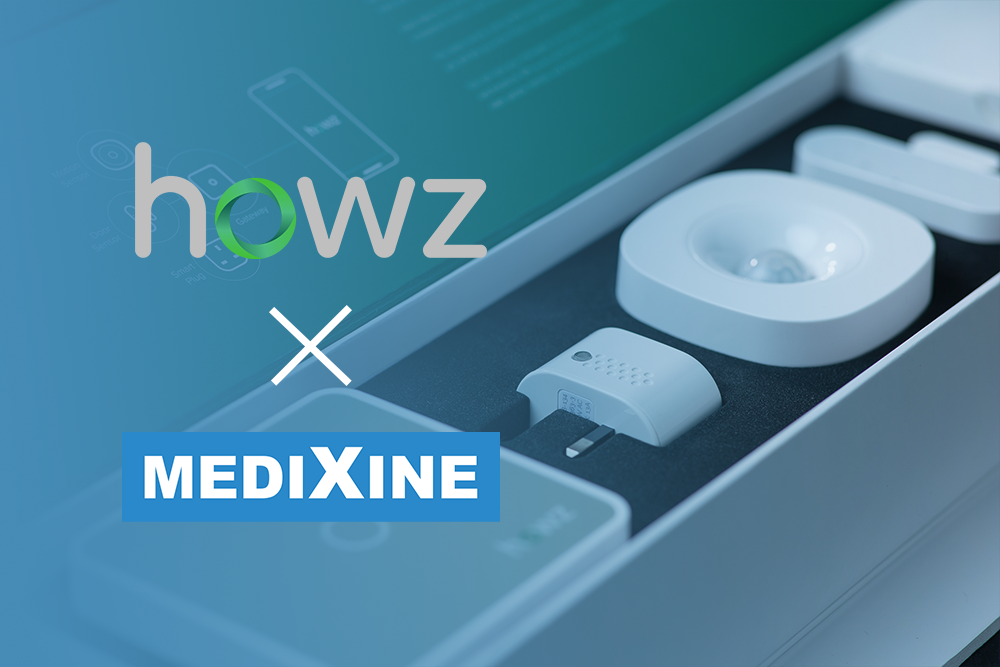 Medixine's comprehensive platform is used in a monitoring service that aims to keep dementia patients safe during the pandemic. The service is provided by one of the NHS's Trusts along with two other operators in Surrey, UK. 
UK based smart home monitoring provider Howz (a trade name for Intelesant Ltd) is on a mission to keep people with dementia and their carers safe and well during the pandemic. The solution for this is a combination of Howz Smart Home Kit and the Medixine Suite platform. The centralised system on the Service is built on the Medixine Suite platform. It has portals for the Monitoring team and both for patient and their carer. 
For Medixine the project is an important continuum to previous co-operation with NHS. 
"We have a history of providing services to NHS users as custom made solutions. We are now, together with Intelesant, implementing our Medixine Suite product. Due to its platform approach it is easily configurable to multiple use cases: ranging from remote monitoring to video visits, with any disease or condition. The potential for this new offering is huge", says Dr. Tapio Jokinen, president of Medixine. 
"For a comprehensive approach like this Medixine Suite is an excellent tool. The platform is very intuitive and easy to use, and all the feedback we've had so far has been positive", says Louise Rogerson, the founder and COO of Howz. 
Remote monitoring has a lot of potential
The Service is provided in co-operation by three organizations: Surrey and Borders Partnership NHS Foundation Trust, smart home monitoring provider, Howz, Surrey County Council and Surrey Heartlands Health and Care Partnership (Integrated Care System). It is available to anyone with a diagnosis of dementia living at home in Surrey, and their main carer.  
This is the first service that has been launched following the successful NHS TestBed with Surrey and Borders Partnership NHS Foundation Trust with over 400 people receiving the service. 
"The potential for remote monitoring services for the NHS is huge. We are excited that we now have together with Intelesant such a robust reference for future discussions" , says Medixine's CEO Lasse Rousi.