Medixine awarded an annual scholarship of 1500 € to support the research of healthcare digitalization in Finland. The scholarship was announced at Social Welfare & Health Care ICT Days in Jyväskylä on May 10.
This year the Medixine scholarship was awarded to Heli Kumpulainen from the University of Eastern Finland. She will use the grant to participate in the Medical Informatics Europe conference in Nice, France at the end of May 2022. Kumpulainen has written a scientific conference article about her master's degree research, which is approved as a Full paper -publication at the conference.
In her dissertation, she examined adverse events related to social and health care information management.
The study provides information on adverse events related to information management arising from the contribution of insufficient human resources. Kumpulainen hopes that her study would be utilized in social and health care to support activities and decision-making related to patient and customer safety.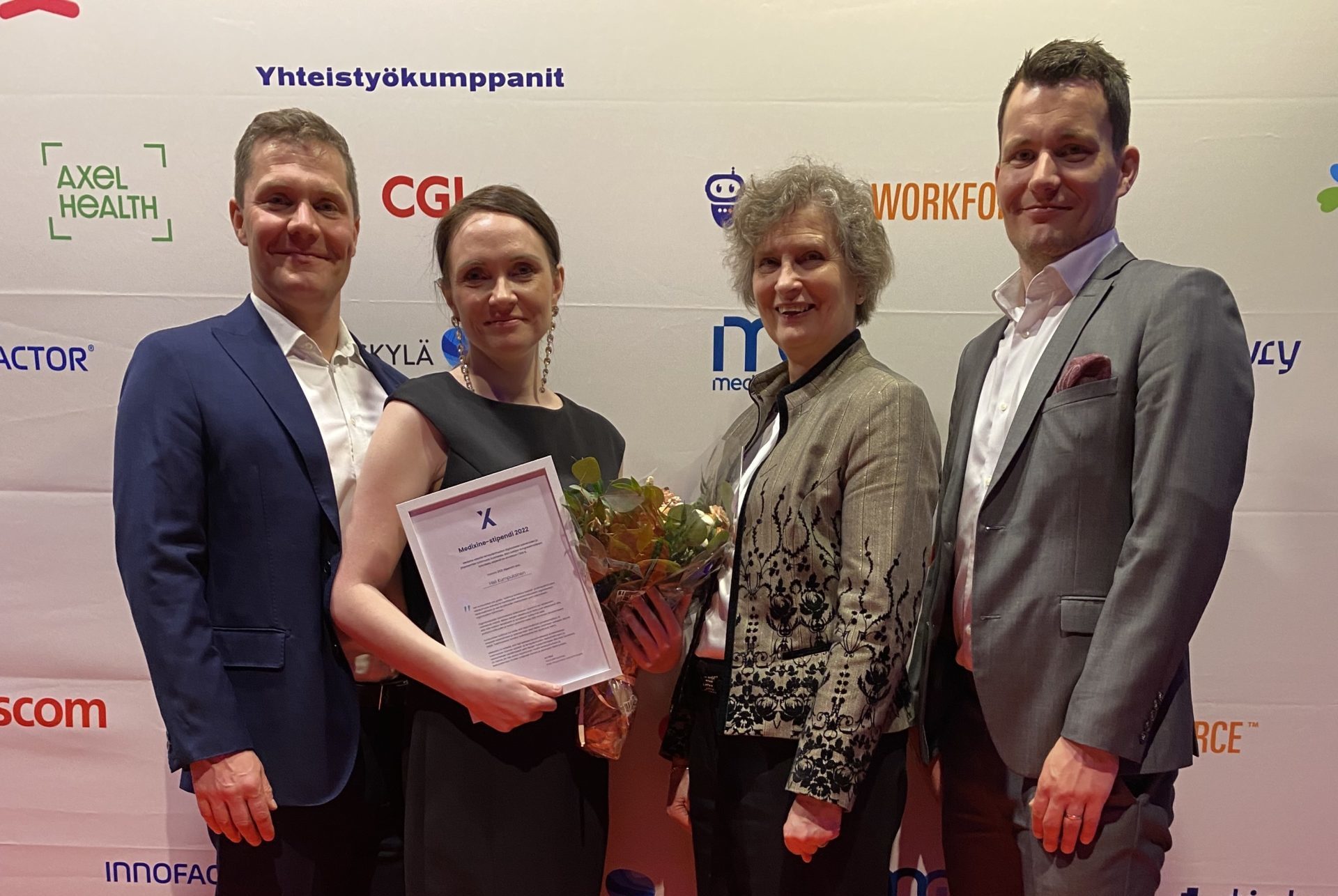 This year the nominee was decided by the Chief Information Officer Ari Pätsi from Southern Ostrobothnia Hospital District. He chose Kumpulainen as the nominee from among several excellent applicants.
"From the perspective of social and health care, Heli Kumpulainen's research focuses on a significant issue: the organization's information management and the significance and impact of its capabilities on the organization's operations.
Significant amounts of operational information about organizations are stored in various registers. In order to be used, the information must be accurate and of sufficient quality. Such information can both improve patient safety and the quality of care and increase efficiency.
The study points out that factors related to the stages of storage and storage and data sharing were central to the data management process model. Adverse events observed in the study were included in these.
I think it is important that this study on the management of Finnish social and health care information and the collection of register data, as well as the challenges related to the utilization of data, can now be presented to the international public", Pätsi justifies his decision.
Warm gratulations to Heli and good luck with the conference and your further studies!
Do you have an interesting research idea to share with us? Contact us!