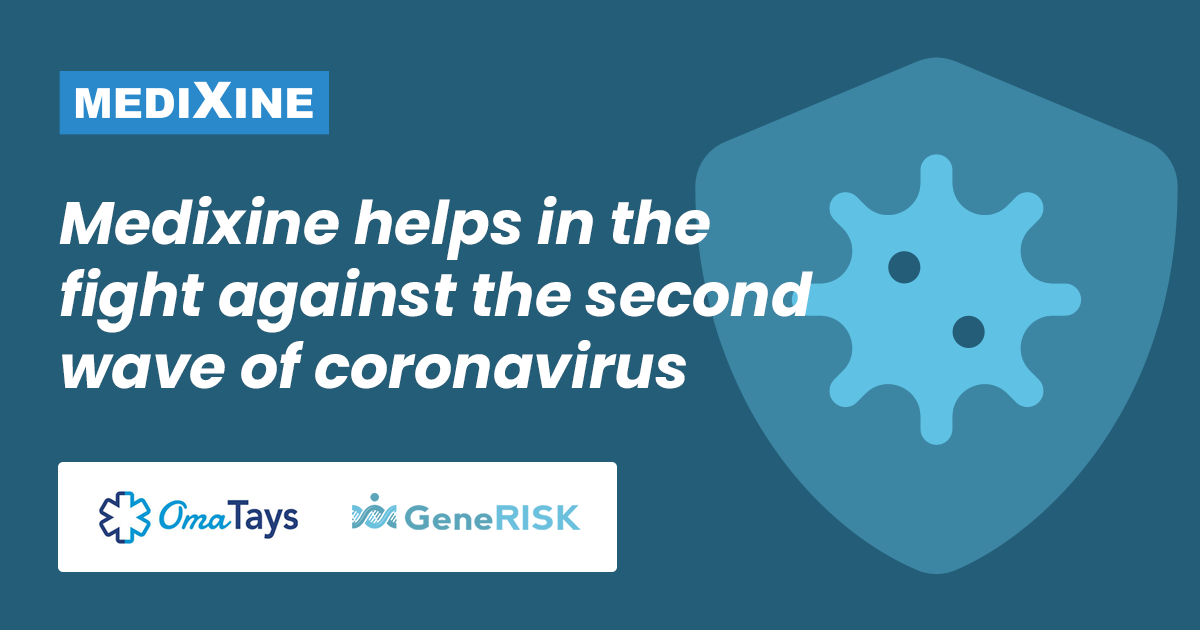 Especially during a pandemic, timely data collection without exposure of nursing staff is essential. At the same time, a system is required to support the professionals' work processes and to make it easier to focus their time on the most essential tasks.
The Finnish Institute of Molecular Medicine FIMM and the University of Helsinki use the Medixine Suite software in the GeneRisk research project. The study is now also looking at the effects of an individual's genetic and health information on COVID-19 morbidity (or susceptibility to Covid-19 infection). The study will also help to obtain more information about the prevalence of Covid-19 disease, range of symptoms, and course of the disease. The collected information helps to more effectively prevent and treat the Covid-19 pandemic.
"Comprehensive data collection and communication tools of the easy-to-use Medixine Suite solution enable fast and high-quality data collection as well as a rapid transfer to the next stage of our research program." says research coordinator Johanna Aro from the University of Helsinki.
In Pirkanmaa, the OmaTays service now also benefits from Medixine's survey service in tracking and caring for patients with Corona.
"Medixine's technology enables efficient detection of demanding cases that require a rapid response, especially when there is a risk of mass exposure or when health or social care professionals are infected. Some of the contacts can be forwarded directly to the patients' own health care center", says infection specialist, dr. Ville Kaila from Tampere.
"The tracing survey has proved to be an effective tool in combating the coronavirus and has made it easier for the tracing team to work as the number of infections increases in the autumn. By this time, 15,971 questionnaires have been completed," says Aki Lehto from Tampere University Hospital.
OmaTays service is available at https://www.tays.fi/omatays.
Medixine has extensive experience in supporting the treatment and follow-up of diseases with advanced telemedicine solutions. Our Medixine Suite solution provides all necessary telecare tools in a user-friendly, efficient way. With its widely used  scalable and easily configurable solution, Medixine can deliver a secure and efficient solution quickly.
For more information please contact Lasse Rousi, lasse.rousi@medixine.com, +358 40 1845793